"We love that we're growing healthy, nutritious produce for people."
On the wide flat plains of Patutahi, west of Gisborne, citrus fruit are thriving on the McHardy's 6.7-hectare orchard. They grow two varieties of mandarins, 2 hectares of Valencia oranges and 2.3 hectares of yenben lemons for First Fresh.
When not hard at work among their citrus trees, they're hard at work on their nearby sheep and beef farm. "We've got the best of both worlds," says Kim. "Because we're beef and sheep farmers, we went into orcharding not knowing a lot – so we learnt everything from scratch."
"It's a refreshing change from sheep and cows!" says Kim. "And it's incredibly rewarding seeing things grow. In 2019, not long after we bought the property, our Valencia trees produced 34 tonnes of fruit. Fast forward to 2021 and they produced 130 tonnes."
As a result, the couple were crowned First Fresh's Valencia Growers of the Year in both 2021 and 2022 at the annual Freshies Awards, where our growers are celebrated. And…drumroll please…they were also bestowed with the Supreme Freshies Award in 2022 – that's the best of the best in the First Fresh family.
"So we must be doing something right!" says Kim. "A lot of our rapid growth has got to do with the great advice and support we get from First Fresh. We've got incredibly good fertile soils here in Gisborne as well."
In the end, it comes down to that magic combination of dedication and those excellent Tairawhiti Gisborne growing conditions. "People from around the country just seem to love Gisborne fruit," says Kim. "And the Valencia orange makes one of the best-flavoured orange juices I've ever tasted. They're a beautiful juicing fruit. We like that they're versatile. And we love that we're growing healthy, nutritious produce for people."
The vitamin C blockbuster – get double your daily C requirements with one orange.
Learn more
From our trees to your kitchen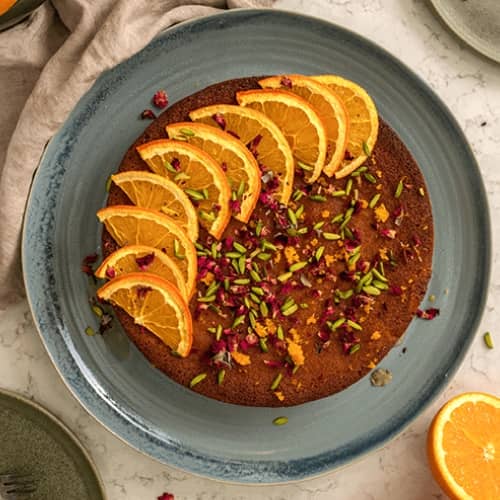 Orange Recipes
Give your cooking a fresh (squeezed) twist with delicious, juicy First Fresh oranges in these tasty, orange-based recipes: from our trees to your kitchen table.
View Recipes