Persimmons
Good taste, good health, good feels

Looks like an orange tomato, is actually a berry (go figure!) – at First Fresh, our Gisborne-grown persimmons are some of the best in the world. These glossy, bright globes are a welcome sight as leaves fall away and temperatures drop in autumn. Not just delicious, they're great for your wellbeing, too.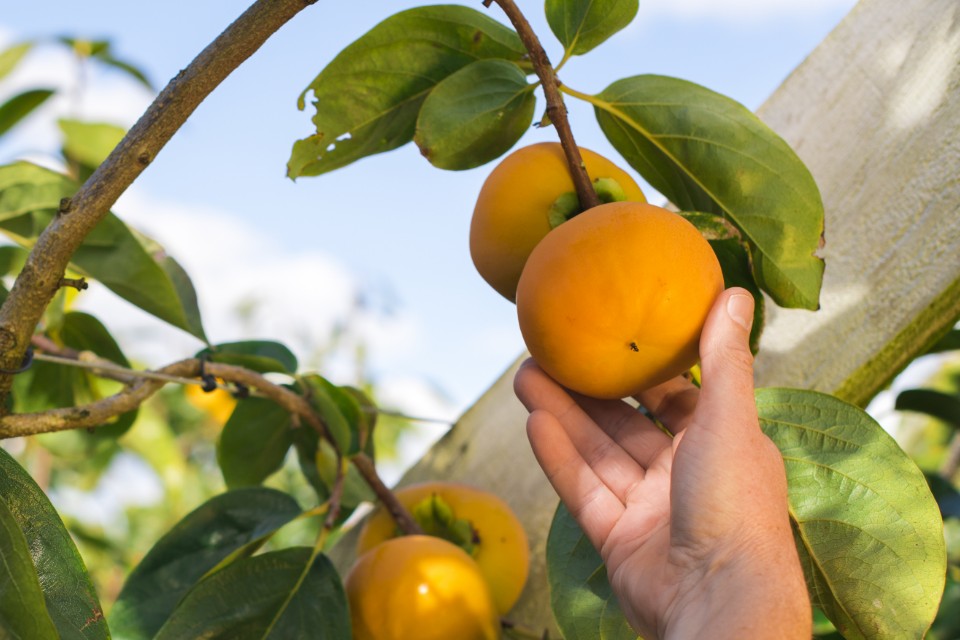 Packed full of goodness
Persimmons are an excellent source of potassium and beta carotene, and a good source of vitamin C, folate, magnesium, and calcium.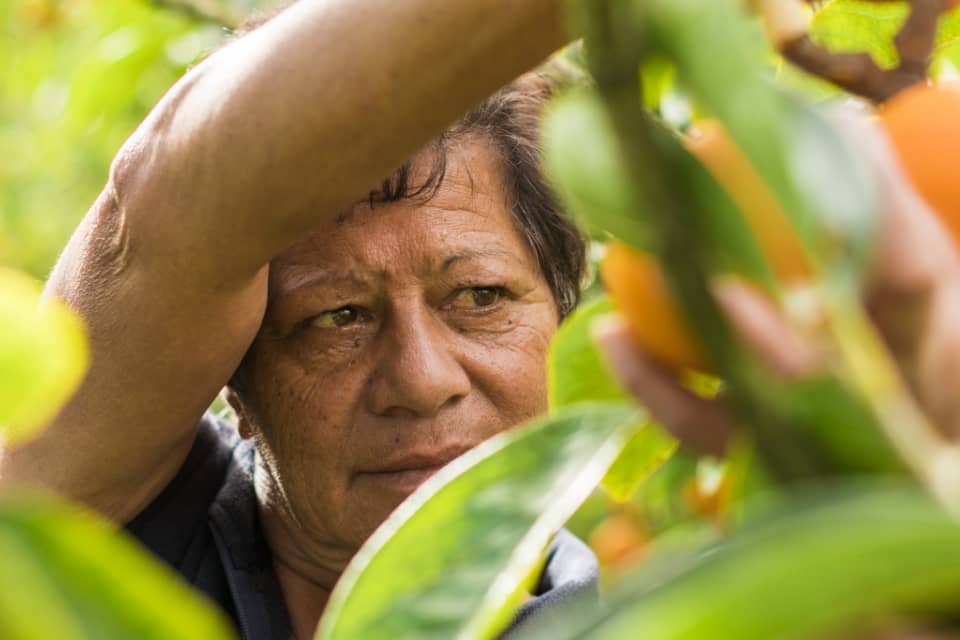 Beautiful persimmons are more than just easy on the eyes.
Vitamin A is essential for healthy eyesight, and persimmons have more Vitamin A than any other fruit. One persimmon has more than half your recommended daily intake.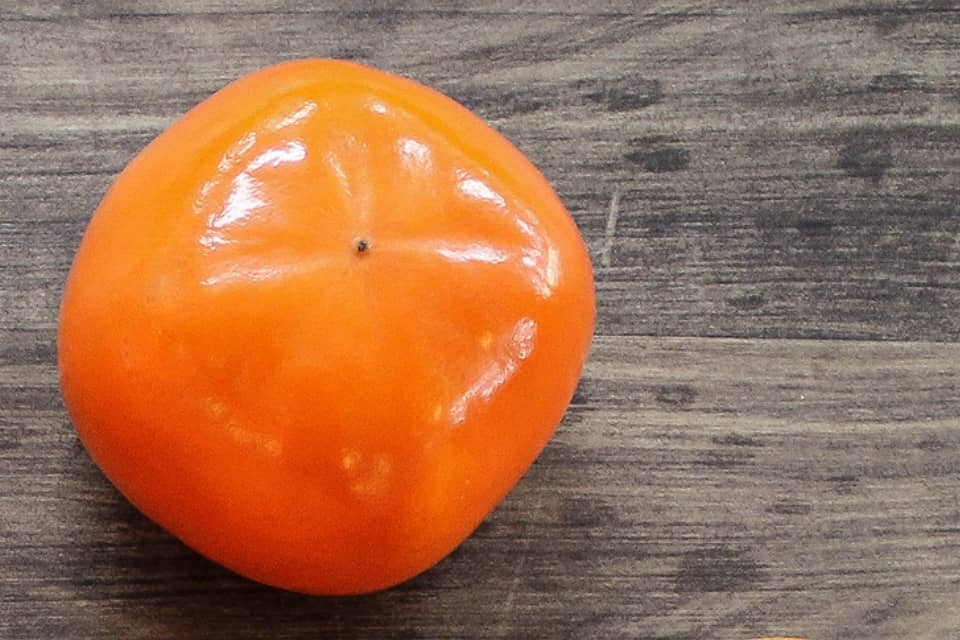 Even more benefits for those peepers:
Persimmon peel is also rich in lutein, known to help protect against eye disease.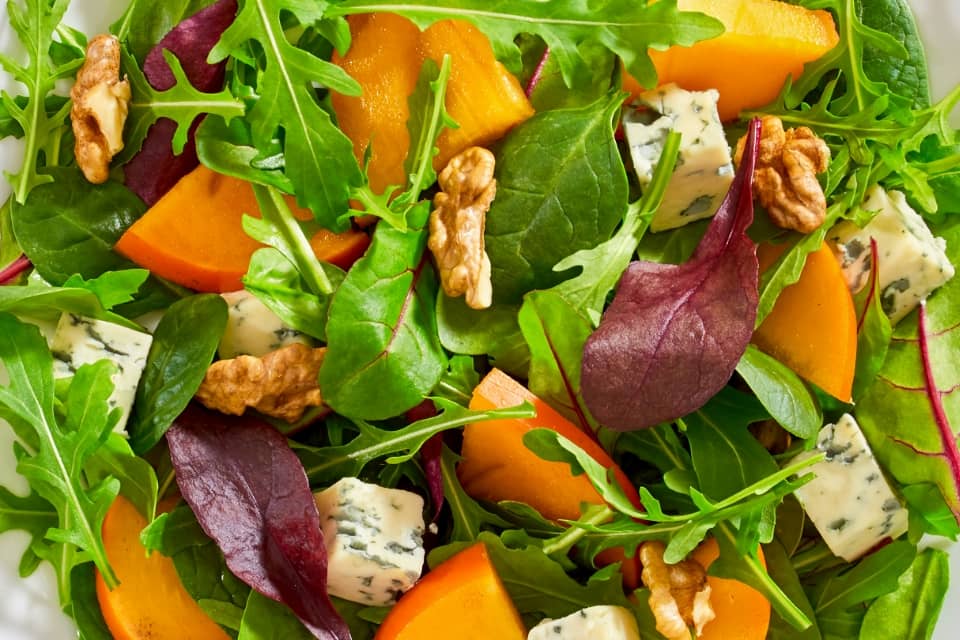 The good fuel
Support your digestion and manage your energy levels with persimmons, thanks to their high level of soluble dietary fibre.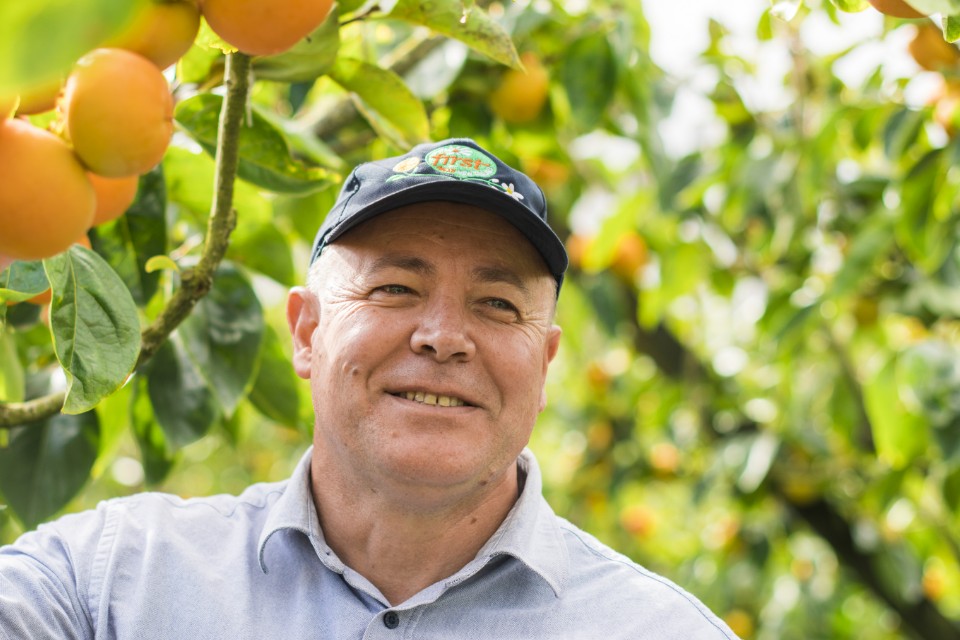 Persimmon
pick-me-up
Persimmon's bright colour and fresh flavour is an excellent mood-booster as we head into winter.
Persimmons are delicious and good for you, and First Fresh persimmons are even better: raised in the persimmon-loving Gisborne climate by expert growers, picked and packed with care and shipped quickly to you so you can enjoy their optimal benefits.