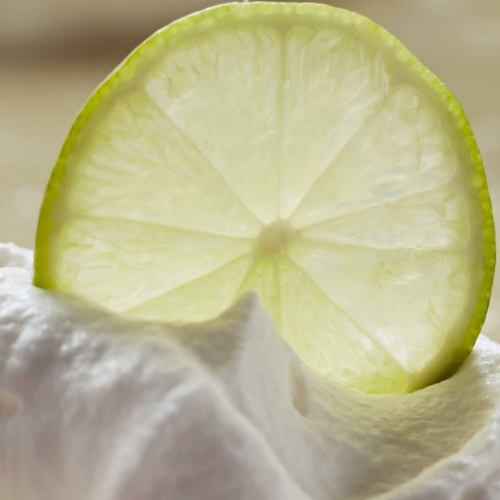 Zesty Key Lime Pie
Serves 8
Prep time 15mins
Cooking time 30mins
Ingredients
Crust
1 1/4 cups graham cracker crumbs
1/3 cup sugar
5 tablespoons melted unsalted butter
Filling
2 3/4 cups sweetened condensed milk
1 egg
2 egg yolks
3/4 cup freshly-squeezed First Fresh key lime juice
2 teaspoons Sunkist key lime zest
Whipped Cream
1 tablespoon freshly-squeezed First Fresh key lime juice
3/4 cup heavy whipping cream
1/4 cup sour cream
1/4 cup powdered sugar
Directions
Crust
Preheat the oven to 350°F.
In a large bowl stir together the graham cracker crumbs, sugar and melted butter, until well combined.
Press mixture evenly and firmly onto the bottom, and up the sides of a 9-inch glass pie plate.
Bake crust for 12–14 minutes, or until lightly golden. Set aside to cool on a rack.
Filling
In a large bowl whisk together the condensed milk, egg and yolks until combined well.
Add the key lime juice, zest and whisk well.
Pour filling into cooled crust and bake for 16-18 minutes. Set pie on a rack to cool.
Once cooled, refrigerate until well chilled – at least 4 hours to set. Once chilled loosely cover with plastic wrap and store refrigerated.
Whipped Cream
Just before serving, whip the lime juice, cream, sour cream, and powdered sugar in a bowl with an electric mixer or wire whisk until soft peaked.
Serve the slices of pie topped with dollops of the whipped cream.